The Konchok Foundation is delighted to announce the consecration of the Surmang Shedra on August 3, 2018. This represents the culmination of a fifteen-year effort to build and launch the shedra (monastic college) at Surmang Dutsi Til monastery in Tibet. The Twelfth Trungpa, Chökyi Senge Rinpoche, has personally invited donors to Surmang and students of Chögyam Trungpa Rinpoche and Sakyong Mipham Rinpoche to attend the consecration.
Watch a short video with Trungpa Rinpoche's personal invitation below. Many thanks to Ethan Neville for making this video.
More than a thousand local Tibetans will participate in this celebration, which will also consecrate the rebuilt kargenma (castle of the Trungpa lineage) and monastery lhakang (shrine hall). The consecration events will include music and dance, as well as dharma teachings. The consecration will take place on August 3-5, and additional teachings will be offered on August 6-7.
The consecration will position the shedra to resume its main role as a monastic college. The previous shedra at Surmang, led by Chögyam Trungpa Rinpoche and Khenpo Gangshar, had to cease operations in 1958. In his visits to Surmang in 2001 and 2004, Sakyong Mipham Rinpoche committed to helping Surmang restart the shedra and created the Konchok Foundation to fulfill that pledge.
Although not entirely finished until now, the shedra complex was structurally completed in 2010 and has been used since then as a site for the education of young monks and local children.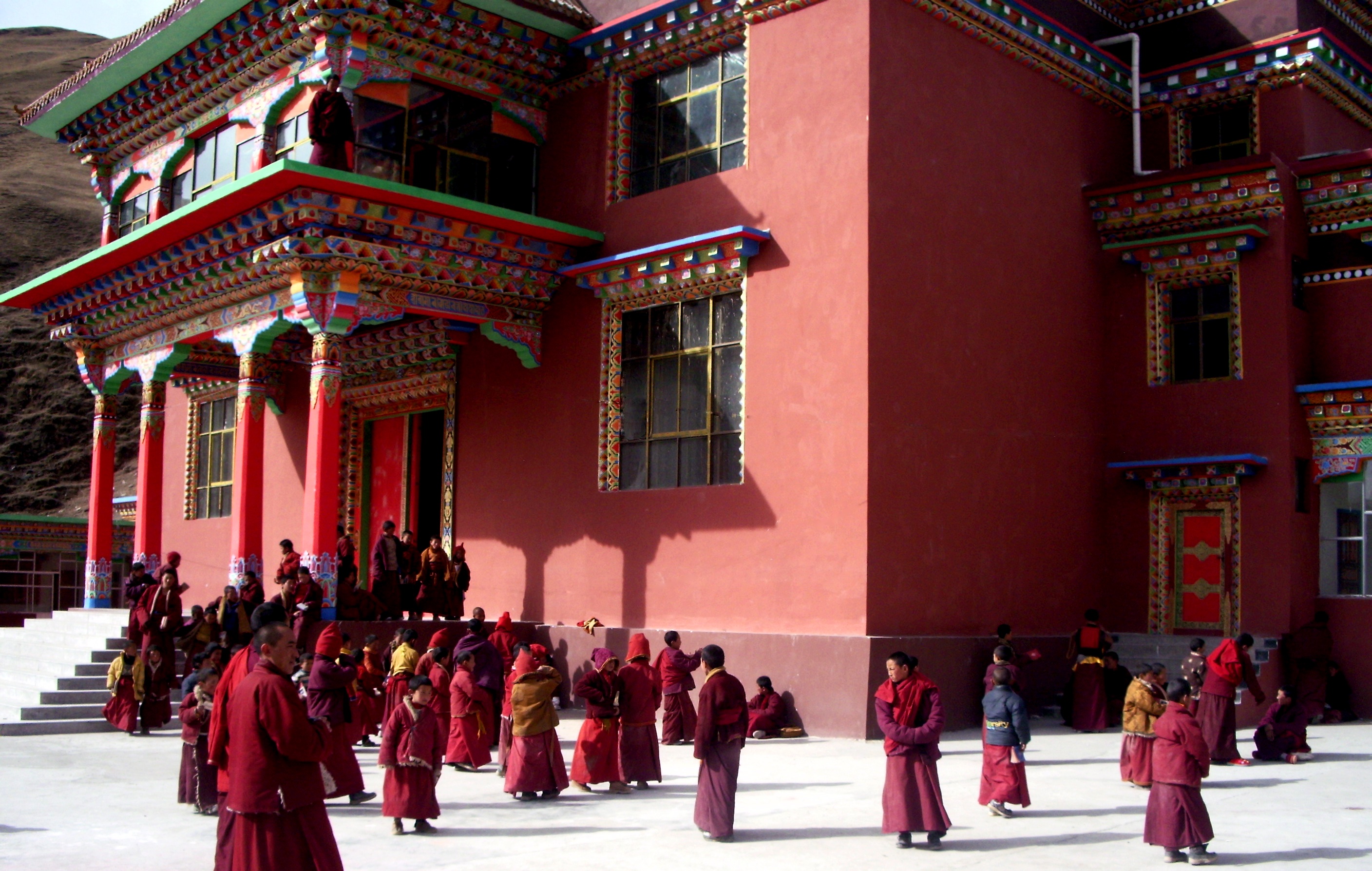 More than 1,500 Western donors have contributed to the construction of the shedra complex and to related initiatives at Surmang. Trungpa Rinpoche and other leaders at the monastery have asked us to convey their gratitude for all of your support in rebuilding Surmang.
Please help us prepare to launch the shedra! We have already raised $63,000 in our matching grant campaign and need another $84,000 for Surmang to be able to:
• complete the three rupas (large statues) for the Shedra's main assembly hall
• host the consecration events and teachings this summer from August 3-7th
• inaugurate the first session of Shedra operations for monastics in the fall
• support the growth of Surmang nunnery, led by Chögyam Trungpa's nephew
All donations will be matched 1:1 by the generosity of the Pema Chödrön Foundation, Scott Wellenbach, and an anonymous donor. Visit our donation page to make a contribution.